The Lupine Hotel is a sustainable resort located 
in the heart of Mammoth 
Lakes in California. 
The 
brand's purpose is to create a warm and adventurous experience for its guests while preserving the wildlife 
and being ethically conscious.
To match the magical energy that surrounds the premises, an equally delicate approach was taken. A muted color palette was felt appropriate to compliment the stunning flora in the area and the hotel's beautiful oak wood interiors. A rustic and home-like approach that is relatable and comfortable. 
Hospitable, 
Conscious, 
Adventurous
Botanic, 
Adelle Condensed, 
Info
Bradford Prairie & 
Candice Lopez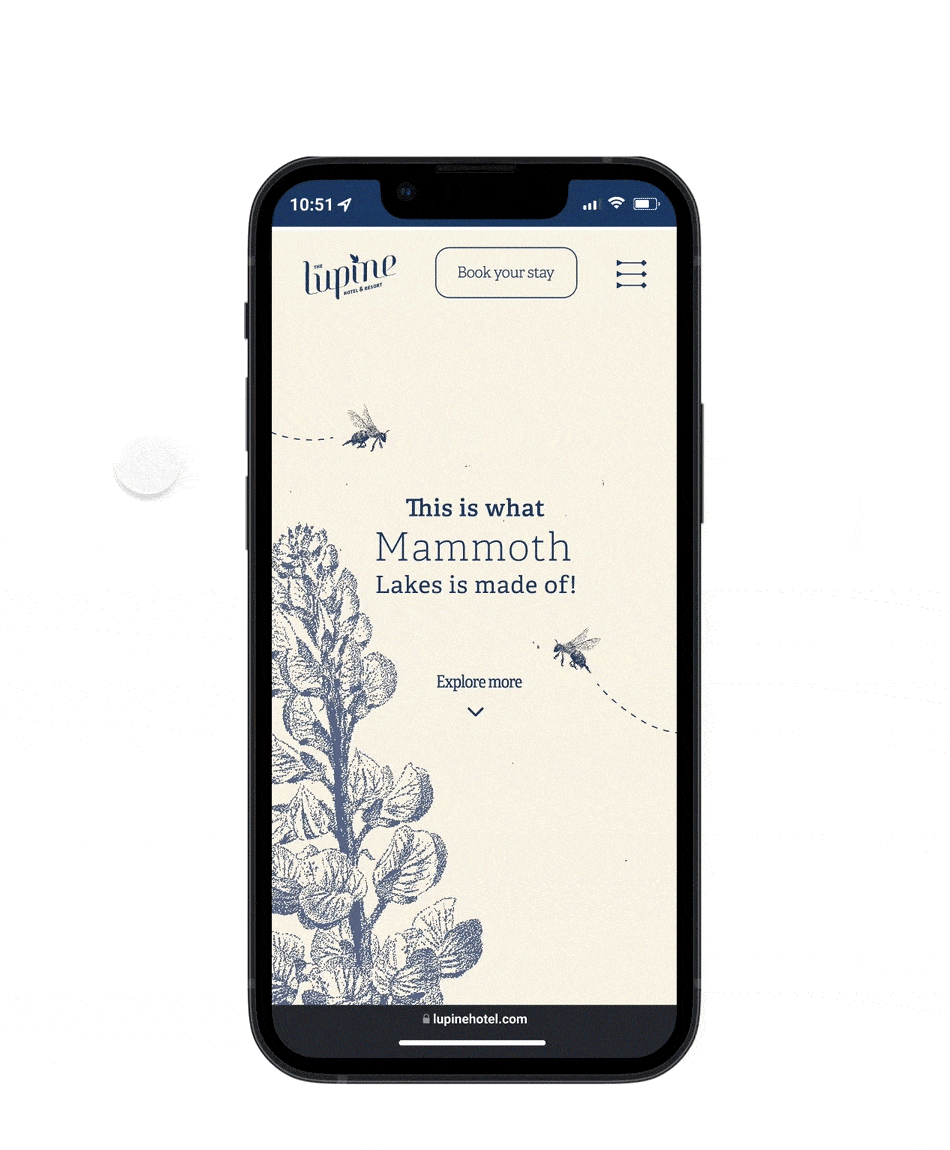 Intuitive 3-step booking process. A smooth and minimalistic interface pays tribute to
the rustic and inviting environment of 
A casual yet elegant approach featuring The Lupine's infamous monochromatic floral palette.